(image via)
The Tau protein, as it was discussed in the AD Facts and Statistics post, is the chief component of tangles that appear in the Alzheimer's affected brain. It a hallmark brain abnormality of Alzheimer's Disease (AD). The Tau protein maintains the structure of a neuron, including the tiny tube-like structures microtubules that deliver nutrients throughout the brain cell. Researchers are looking at mechanisms to prevent tau protein from collapsing and twisting into tangles, a process that destroys microtubules and the neuron itself. Below is a list of recent Tau protein research articles of 2016 and press releases, where they find key connections of the Tau protein to the disease:
1. Memory Loss Connection
"Acetylated Tau Obstructs KIBRA-Mediated Signaling in Synaptic Plasticity and Promotes Tauopathy-Related Memory Loss"
In recent news, it was released by Gladstone Institutes that they have discovered a missing link between tau and memory loss. Increasing levels of protein involved in memory formation were seen to reverse the cognitive deficits made by Tau, as reported by Science Daily. Their main find: Tau disrupted the cell's ability to strengthen connections with other cells, which prevented memory formation.
Read the article here.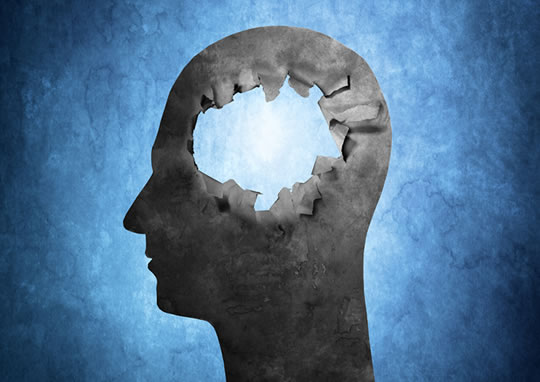 2. Tau Proteins Execute Different Brain Functions
"Co-immunoprecipitation with Tau Isoform-specific Antibodies Reveals Distinct Protein Interactions and Highlights a Putative Role for 2N Tau in Disease"
In this article, Tau was seen to interact with proteins used in presynaptic signal transduction. A pathway analysis was conducted which revealed 2 significant overlapping pathways 1) cell-to-cell signaling and interaction & 2) neurological disease. 2N Tau-interacting proteins were seen to specifically associate with neurological disease. Reverse co-immunoprecipitations findings supported that preferential interaction of specific isoforms were also found: apoA1 displayed a 5-fold preference for the interaction with 2N, with apoA1 detected only the 2N isoform, & Beta-synuclein showed a preference for 0N, highlighting distinct protein interactions of different Tau isoforms, which suggest they execute different functions in brain tissue.
Read the article here.
3. Variant Tau Protein led to Tauopathies
"Expression of A152T human tau causes age-dependent neuronal dysfunction and loss in transgenic mice"
In this article, researchers observed the interactions of A152T-variant human tau protein and a wildtype of the protein in mice. Their findings suggest the mutation increases the risk for neurodegenerative diseases by increasing neuronal levels of soluble hTau which promoted network hyperexcitability and synergized with adverse effects of other pathogentic factors. Cortical and hippocampal hTau protein/mRna ratios were higher and hTau fragment levels lower in hTau-A152T than hTau-WT mice. The variant mice had age-dependent neuronal loss, astrocytosis, nonconvulsive epileptiform activity and cognitive impairments, but no accumulation of insoluble fibrillar tau, which suggests that the effects were by soluble hTau. Human amyloid precursor protein (hAPP) transgenic mice's co-expressions of hTau-A142T worsened premature mortality and epileptic activity, showing co-pathogenic interactions between hTau-A152T and amyloid-beta peptides or other hAPP metabolites.

Read the article here.
There is a current drug in research that targets tau protein named AADvac1, but it is not available to the public. AADvac1 is a vaccine that makes the body's immune system attack an abnormal form of tau protein that destabilizes the structure of neurons (as seen in Research Article #3). If it is successful, it has the potential to help stop the progression of Alzheimer's disease. Researchers at AAIC 2015, reported that AADvac1 was safe and well-tolerated by participants in the phase 1 clinical trial, but it is still under investigation.
4. Tau Protein and Amyloid Interaction Contribute to AD
"Alzheimer's disease : It takes two (proteins) to tango"
The journal Molecular Psychiatry reports results of a team led by Dr. Pedro Rosa-Neto, a clinician scientist at the Douglas and assistant professor of Neurology, Neurosurgery and Psychiatry at McGill University. They found for the first time evidence that the interaction between amyloid and tau proteins drives brain damage in cognitively intact individuals. "We specifically found that both proteins mutually enhance their individual toxic effects and cause a brain dysfunction considered to be a signature of AD. This finding challenges previous polarized theories that a single protein abnormality was the major driving force of disease progression, says Dr. Rosa-Neto, whose team is part of the CIUSSS de lOuest-de-lle-de-Montral research network.
See the release here.
Related: