Current diabetes research on the drugs used to treat it and on the disease itself, reveals there is a lot of room for more opportunities to alleviate this leading cause of death.
Current diabetes research on the drugs used to treat it and on the disease itself, reveals there is a lot of room for more opportunities to alleviate this leading cause of death.
An Underlying Killer
Diabetes is the 7th leading cause of death. It was listed as the underlying or contributing cause of death in the United States in 2010. In 2012, there were 79 million more Americans aged 20 and older who had become pre-diabetic since 2010, putting the number at 86 million.
(via diabetes.org)
As 1.4 million Americans are being diagnosed with diabetes every year, there remains a constant scientific research effort spent on creating and analyzing current diabetes drugs efficacy. Recently, the FDA approved drugs
SGLT2
(hinders glucose from being reabsorbed into the kidney) and
GLP-1
(aims to increase insulin production with less occurrence of
hypoglycemia
 than
those treated with insulin and insulin secretagogues
) in the past recent years to aid in glucose maintenance. The efficacy of the drugs, as well as their side effects, are still being examined as they are very recently added.
Here are the latest FDA Approved Insulins and Diabetes Drugs (2013-2015)
What May Help Might Hurt More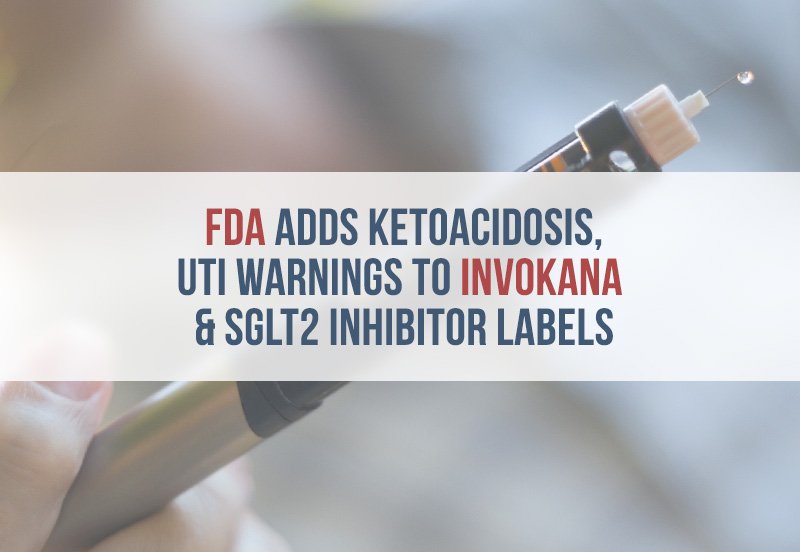 While these two types of new classes are gaining attention in the Diabetic Research community, continuing studies--
like this one from JDI
 -- are showing that SGLT2 agents are causing ketoacidosis, where the lack of insulin action and high levels of ketones may result in the following side effects in the patient taking the medicine: excessive thirst or frequent urination, nausea and vomiting, abdominal pain, shortness of breath, fruity-scented breath, confusion, and it affects those who have poorly controlled type 1 diabetes and those with type 2 that are subject to external stress like infection, injury, or surgery
(Mayo Clinic, 2015
). However, other studies on the GLP-1 drugs show a different effect on their patients.
GLP-1 Benefits
GLP-1 research shows it may be helpful in other arenas of medicine for patients with psychosis or cardiovascular disease (CVD).
Mayfield et. al., 2016
studied how GLP-1 alleviated metabolic derangements antipsychotic drugs such as Clozapine may have on patients. It is also seen as safe for those who have diabetes and have CVD. Incretin-based therapies that include GLP-1 agonists and DPP-4 inhibitors have exhibited potential positive effects on the cardiovascular system. GLP-1 analogue exenatide was associated with a significantly decreased risk of CVD and CVD-related hospitalizations in Type 2 Diabetes Mellitus in this
Kumar et. al, 2016
 article.
What is new?
The latest FDA approved diabetes drug, an FAB called Lucentis. FAB is fragment antigen-binding (Fab), and it is a region on an antibody which attaches to antigens, containing one constant and one variable domain of each of the heavy and light chain.
Lucentis is meant to help alleviate patients with Diabetic Macular Edema (DME) (
1.3
) and Diabetic Retinopathy in patients with DME. These retinal disorders from diabetes cause swelling to the retina, as well as damage to it.
Overall
Diabetes is a myriad of diseases that are characterized by abnormally high levels of sugar glucose in the bloodstream. This excess glucose is responsible for the complications such as blindness, kidney failure, heart disease, stroke, neuropathy, and amputations. Even though millions are diagnosed yearly with diabetes, there is just as much traction in research towards treating it and its symptoms. With ventures exploring drugs like SGLT-2 and GLP-1, there are also other biotechnological treatments like investigating
stem cell
. These cells are used to create functional pancreatic islet cells that make efficient insulin within the body. With all these different scientific applications, there is much to look forward to what research will bring for diabetes patients.
GET YOUR FREE BIOSENSOR E-GUIDE HERE:
[pardot-form height="175" id="1738" title="Biosensors E - Guide Landing Page"]
Related: